SYMPTOMS FROM SINUS INFECTION
Sinus infections usually begin with the symptoms of a cold (for example, a runny nose, occasional cough and/or mild fever), and then develop into pain and pressure in the sinus cavities. About 7 to 10 days after initial cold-like symptoms other symptoms develop that suggest you may have a sinus infection. Sinus infection symptoms include
Bad Breath
Puffiness Around The Eyes
Stuffy or runny nose
Facial pain or pressure
Sore throat
A yellowish-Greenish Nasal Discharge That May Have an Odor
Fever
Headache
Loss of the sense of smell
Coughing
Fatigue & Weakness
Postnasal drop (mucus which drops down the throat from the nose)
If you develop persistent fever or have a history of recurrent or chronic sinusitis or if you have sinus symptoms that don't improve or get worse, you should contact your doctor.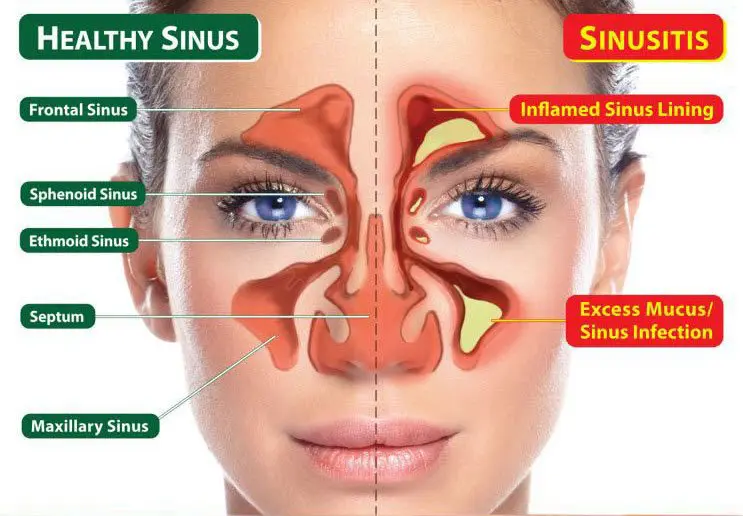 WHEN SHOULD I CALL MY DOCTOR FOR A SINUS INFECTION?
Seek medical care immediately if you develop:
Severe headaches
Shortness of breath
Swelling in the forehead and/or eyes
AT COASTAL MED URGENT CARE
WE OFFER ADDITIONAL ON-SITE SERVICES SUCH AS LABS & TESTING SERVICES, ON-SITE DISPENSARY, WEIGHT LOSS MANAGEMENT, SCHOOL & SPORT PHYSICALS, ALL ENHANCED WITH OUR TELEMEDICINE SERVICE.
FEATURED SERVICES OFFERED