EAT INFECTION AND SYMPTOMS
How do you know if you have an ear infection?
Several factors can lead to an ear infection; however, one of the most common causes is fluid trapped behind the eardrum, which causes the eardrum to bulge.  In children, signs of an ear infection usually includes tugging on the ear lobe, pain, discomfort, excessive crying, fever, loss of appetite and drainage. Your child may also experience loss of balance.
Adults typically experience pain, drainage and trouble hearing.
The symptoms of an ear infection in adults are:
Earache (either a sharp, sudden pain or a dull, continuous pain)
Nausea
Muffled hearing
Ear drainage
A sharp stabbing pain with immediate warm drainage from the ear canal
A feeling of fullness in the ear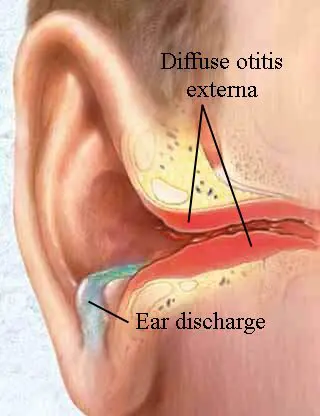 WHEN TO GO TO THE ER FOR EAR PAIN
You should consider seeking emergency care if you experience the following symptoms with ear pain:
Stiff neck
Severe drowsiness
A recent blow to the ear or recent head trauma
Nausea and/or vomiting
High fever
AT COASTAL MED URGENT CARE
WE OFFER ADDITIONAL ON-SITE SERVICES SUCH AS LABS & TESTING SERVICES, ON-SITE DISPENSARY, WEIGHT LOSS MANAGEMENT, SCHOOL & SPORT PHYSICALS, ALL ENHANCED WITH OUR TELEMEDICINE SERVICE.
FEATURED SERVICES OFFERED