Are you planning a trip overseas? Whether your trip is for business, vacation you may need travel vaccines depending upon your destination. Visit our care center prior to departure for a compressive assessment of your travel health needs.
It is important to note that some pre-travel treatment and vaccines may require multiple shots of a span of time.
Start the preparation at least 4 to 6 weeks prior to departure. This will ensure adequate time for vaccinations and medication to be effective against potential diseases.
Tell us about your upcoming travel plans. Please click here
Things to bring to your appointment include:
Your vaccine history or records
Current medication list
Your travel itinerary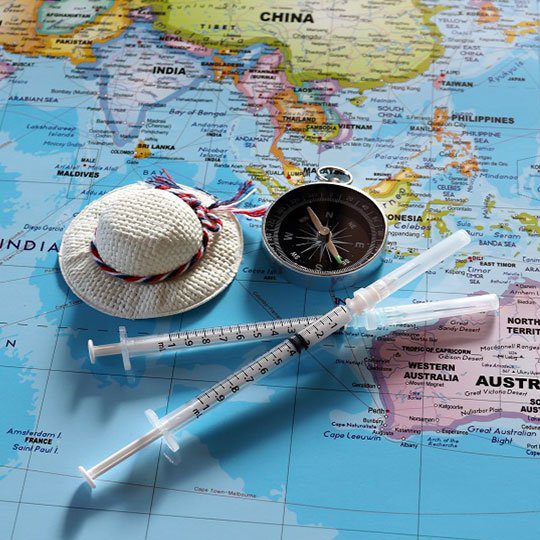 Coastal Med provides a comprehensive list of vaccines and prophylatic treatment for patients traveling to areas around the world at high risk for certain diseases. Delays in starting prophylatic treatment prior to traveling can signifcantly increase your risk for contracting various local diseases at your travel destination. Some of the most common diseases which the CDC and the State Department caution travelers against include but not limited to Malaria, Dengue Fever, Ebola, Zika, Yellow Fever, and Tuberculosis to name a few.
Making an appointment will help get you in and out faster. You can select a time that works for you! Click button below to schedule your appointment.
AT COASTAL MED URGENT CARE
WE OFFER ADDITIONAL ON-SITE SERVICES SUCH AS LABS & TESTING SERVICES, ON-SITE DISPENSARY, WEIGHT LOSS MANAGEMENT, SCHOOL & SPORT PHYSICALS, ALL ENHANCED WITH OUR TELEMEDICINE SERVICE.
FEATURED SERVICES OFFERED