Our in-house lab ensures quick results during your visit saving you time and money. Our expedient lab services include several diagnostic tests, such as:
Dip Stick Urinalysis
Fecal Occult Blood
Urine pregnancy test
Sexually Transmitted Infections
Influenza A & B
Strep Throat
Mono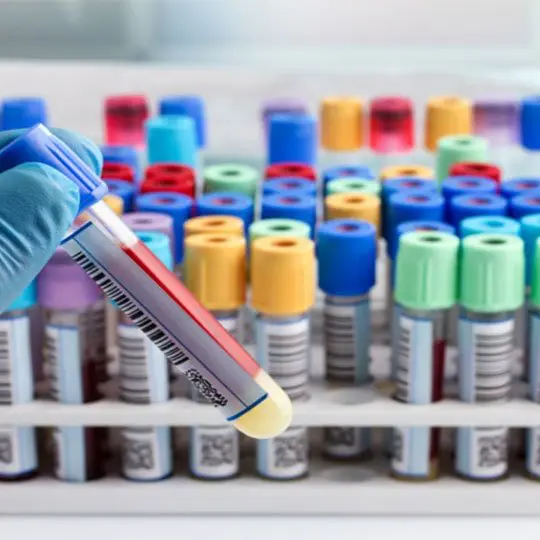 Our Healthy Life Screening Test is the perfect way to start a base line for your overall health. It helps identify health conditons ranging from high cholestrerol to kindey disease. We will take that information and develop a plan towards your wellnes goals.
This test does not require fasting.
Complete Blood Count (CBC)
This common test evaluates the 3 types of cells in your blood-red blood cells, white blood cells, and platelets-to check for a variety of health conditons.
This test screens for possible problems with your metabolism and kidneys. It can help alert you to health issues by checking for protein, glucose, and other substances in your urine.
Comprehensive Metabolic Panel (CMP)
This broad screening tool includes 14 tests that evaluate organ function, electrolytes, blood sugar, and blood proteins
These tests can help evaluate the health of your heart and arteries. The panel measures LDL (bad) cholesterol, HDL (good) cholesterol, and triglycerides (the fat in the blood). The results can help determine overall health.
Making an appointment will help you get in and out faster. You can select a time that works for you! Click button below to schedule your appointment!
AT COASTAL MED URGENT CARE
WE OFFER ADDITIONAL ON-SITE SERVICES SUCH AS LABS & TESTING SERVICES, ON-SITE DISPENSARY, WEIGHT LOSS MANAGEMENT, SCHOOL & SPORT PHYSICALS, ALL ENHANCED WITH OUR TELEMEDICINE SERVICE.
FEATURED SERVICES OFFERED